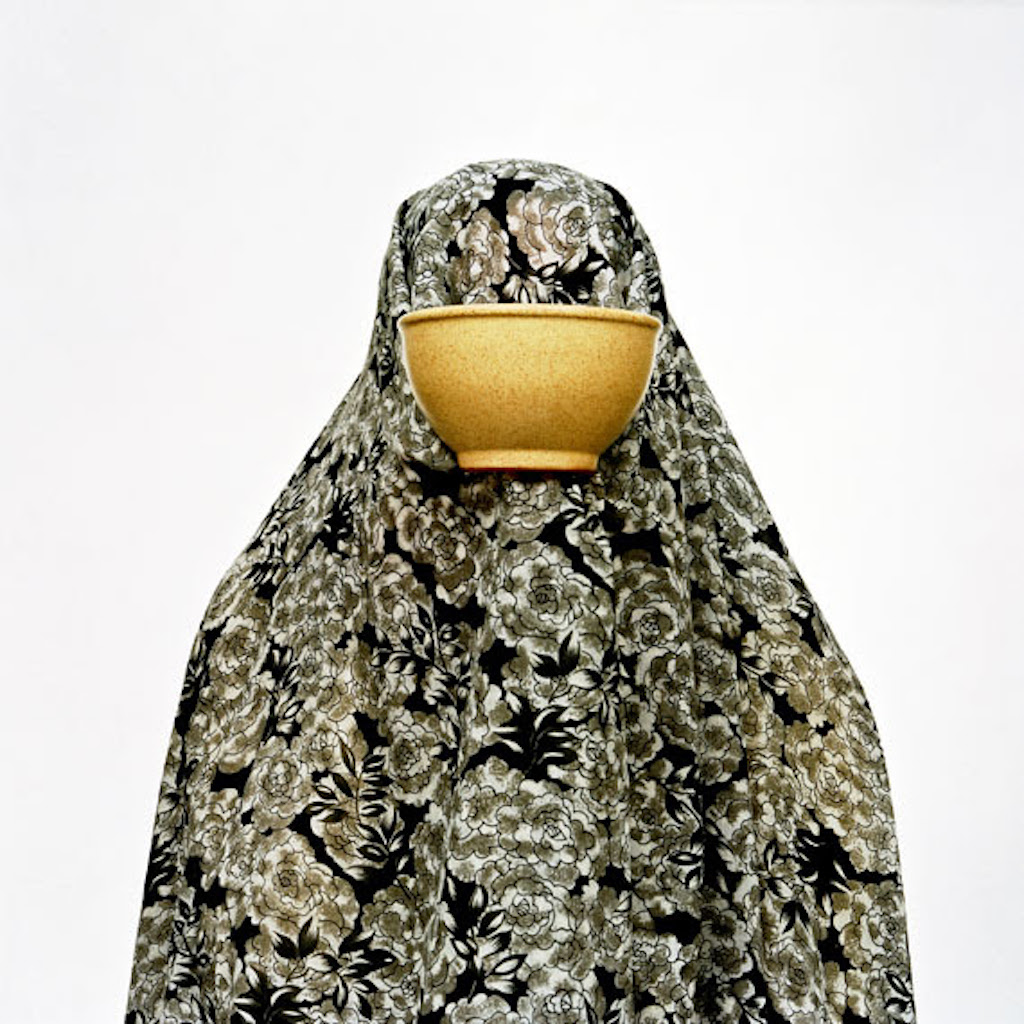 Shadi Ghadirian: from the series "LIKE EVERY DAY" (2000) No. 15, 50 x 50 cm
Exhibitions From 29/10/2016 to 3/12/2016 Closed
AB43 CONTEMPORARY Im Park 2 - 6 CH-8800 Thalwil/Zurich
Press release
Shadi Ghadirian, who was born in Tehran in 1974, is one of the most distinguished representatives of a young generation of Iranian artists. Her photography series, which are made with both humour and sarcasm, get to the heart of the ambivalence in Iranian society, particularly in relation to the role of women, in an unusually dramatic manner. For good reason, Shadi Ghadirian's work has been celebrated for more than ten years in exhibitions the world over. Now AB43 CONTEMPORARY presents the artist for the first time in Switzerland.
Shadi Ghadirian makes the conflict between tradition and modernity in her culture her subject, as well as the role of women in a society that is dominated by male stereotypes. Inspired by her own life experiences, Ghadirian uses humour and parody as starting points to show the paradoxes of women's lives in Iran.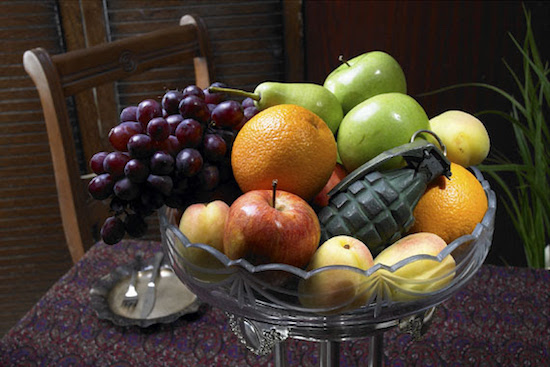 Shadi Ghadirian: from the series "Nil Nil" (2008) No. 10, 76 x 114 cm
In the series "LIKE EVERY DAY" the artist thus comments on the repetitive quotidian routine which women feel they have to submit to and through which they are defined. Each of these photographs, arranged as a portrait, shows a veiled figure while a typical household item, such as an iron, a rubber glove or a saucepan, is seen in place of the face.
The series "NIL NIL" confronts the banality of the everyday with the ever-present reality of war in Iran's recent history. The war's arsenal of weapons and equipment such as helmets, bullets and hand grenades force their way into day-to-day life and, at the same time, are rendered trivial by their everyday surroundings.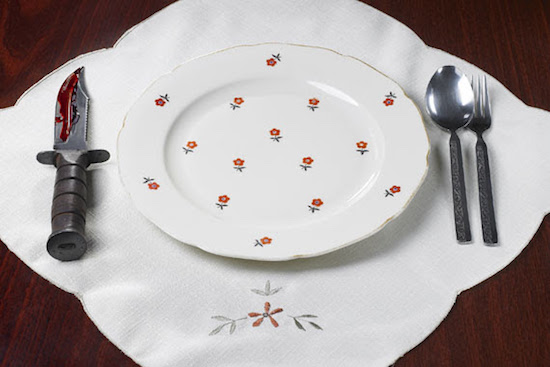 Shadi Ghadirian: from the series "LIKE EVERY DAY" (2000) No. 9, 50 x 50 cm
The works of both series exhibited are among the most iconic pieces of Iranian contemporary art. This is, not least, because they touch on themes beyond their Iranian context, themes that are controversial throughout the world at the present time. One inevitably thinks of the discussion around a burka ban, or the danger of terror that suddenly lurks behind every familiar corner, even in the West. 'The artist understands how to generate dramatic arcs thanks to her precise composition and fantastic manner of dealing with the aesthetic power of the photographic medium, which is what makes these works truly great. (Peter Fischer)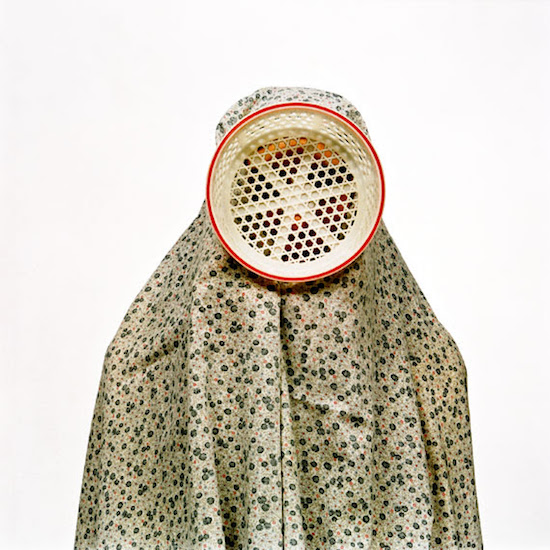 Shadi Ghadirian: from the series "Nil Nil" (2008) No. 9, 76 x 114 cm
Shadi Ghadirian, born 1974 in Tehran, studied photography at the Azad University in Teheran. She lives and works in Teheran. Her works are in the collections of the British Museum in London, the Centre Georges Pompidou, Paris, the Los Angeles County Museum of Art, Smithsonian Museum Washington, D.C., Boston Museum of Fine Arts and mumok, Vienna, amongst others.
AB 43 CONTEMPORARY has represented leading contemporary artistic positions from the Middle East and Arab countries for more than 15 years, with a particular emphasis on Iran. 'AB' is short for Across Borders and is a commitment by the gallerists Heidi and Franz J. Leupi to a gallery activity that not only deals with and shows works, but also promotes artists and cultural exchange between East and West.
Article coments
React to this article
Related Articles
Tags : ghadirian, series, contemporary, museum, iranian, artist, teheran, present,