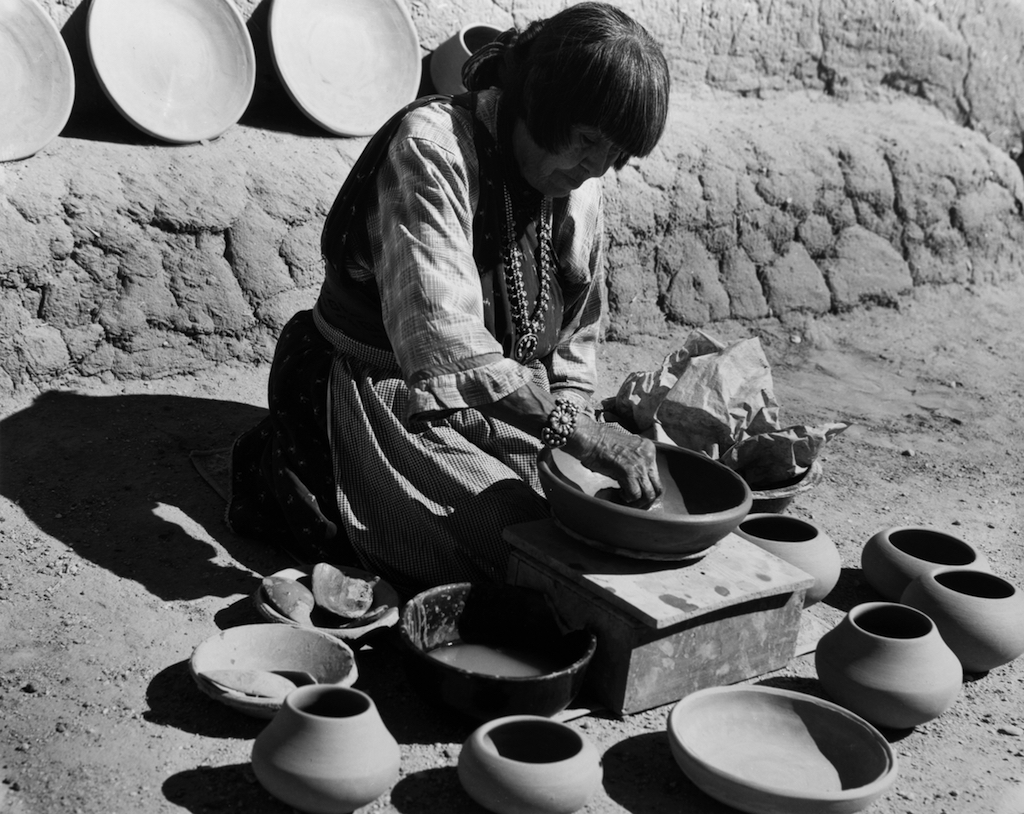 Laura Gilpin, Maria Martinez Making Pottery, 1959 © 1979 Amon Carter Museum of American Art, Fort Worth, Texas
Exhibitions From 17/2/2017 to 14/5/2017 Closed
National Museum of Women in the Arts 1250 New York Ave NW 20005 Washington, D.C.
Press Release -
The National Museum of Women in the Arts (NMWA) presents
New Ground: The Southwest of Maria Martinez and Laura Gilpin,
on view from Feb. 17 through
 May 14, 2017. Contemporaries and friends, potter Maria Martinez
(ca. 1887–1980) and photographer Laura Gilpin (1891–1979) shaped the image of the Southwest as a culturally rich region fostering artistic expression. Martinez's bold adaptation of an ancient black- on-black pottery design technique reflected her Pueblo artistic traditions and appealed to a minimalist modern sensibility. Gilpin, hailed during her lifetime as the
"grand dame of American photography,"
was one of the first women to capture the landscape and peoples of the American West on black-and-white film.
New Ground features 26 works of pottery by Martinez and 48 platinum, gelatin silver and color print photographs by Gilpin, drawn primarily from the Eugene B. Adkins Collection at the Philbrook Museum of Art, Tulsa, and the Fred Jones Jr. Museum of Art at the University of Oklahoma, Norman.
"New Ground counters dominant 19th- and 20th-century narratives that typically cast the American West as a masculine place of staged romance or rugged conquest,"
said NMWA Director Susan Fisher Sterling.
"The exhibition explores how Martinez and Gilpin refined the image of a modern Southwest during the mid-20th century as a space for communal creativity and connection."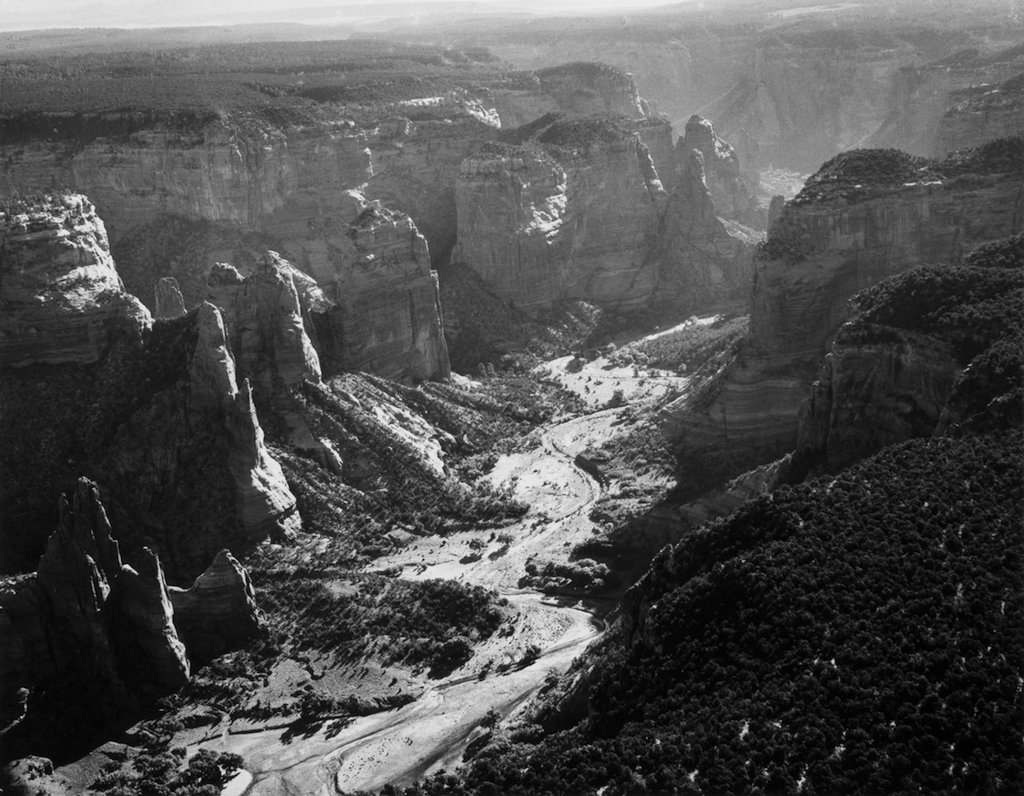 Laura Gilpin, Upper End of Canyon de Chelly, Arizona, ca. 1960s © 1979 Amon Carter Museum of American Art, Fort Worth, Texas
Article coments
React to this article
Related Articles
Tags : gilpin, martinez, american, museum, ground, southwest, century, artistic, modern, during, pottery, romance, narratives, masculine, staged, typically, university, philbrook, collection, adkins, counters, norman,