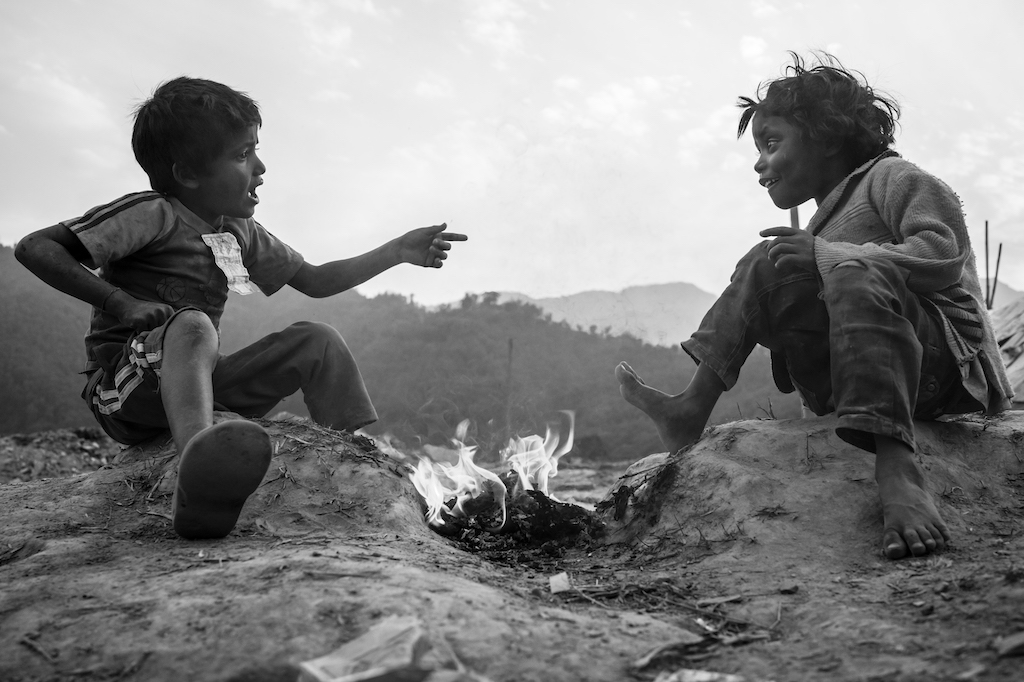 © Didier Mayhew
Communiqué de presse
- Transcendent and profound, these apparently familiar images of poverty have been transformed through being seen by the eyes of love. Like a dramatic movie by a great director, French-English photographer Didier Mayhew's first solo show 'In Nowhere Land' is an intensely moving experience with the power to change us. We understand at last the difference between sincere emotion and sentimentalism, between potency and gimmickry.
Says curator Manit Sriwanichpoom: "We don't normally show documentary photography, because usually the photographer has invested no personal emotion, leaving no personal imprint. But Didier Mayhew has total empathy with the lives he is recording; they're real people to him, human as he is human. They're not merely photographic subjects under the heading of social victims."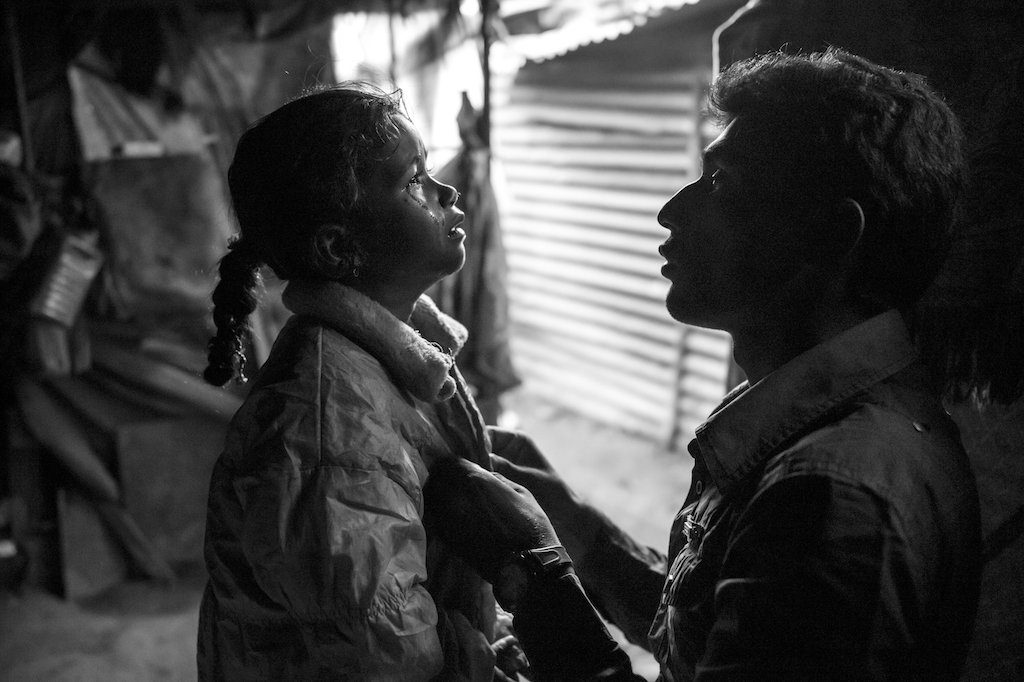 © Didier Mayhew
Didier Mayhew's bond with these children is real and based on trust, built over three years of following around their nomadic families from the Terai, the infamous 'malarial lowlands' between the Indian border and the Nepali Himalayan foothills. Unlike the much-photographed colourful Kathmandu Valley people and the iconic Sherpa, these are people who have nothing.
"These families live on the margins of Nepalese society and are bitterly rejected," says Didier. "An invisible but thick veil separates them from the rest of the population. They feel like strangers in their own homeland but they go through life with great dignity."
Trained in psychology and anthropology before turning to photography, Didier Mayhew, 49, is currently at work on a new photographic series in Bangkok, and commutes between Thailand and Nepal, where he lives.
Article coments
React to this article
Related Articles
Tags : didier, mayhew, between, people, personal, emotion, photography, photographer, families, through, photographic, unlike, valley, following, colourful, nomadic, photographed, around,