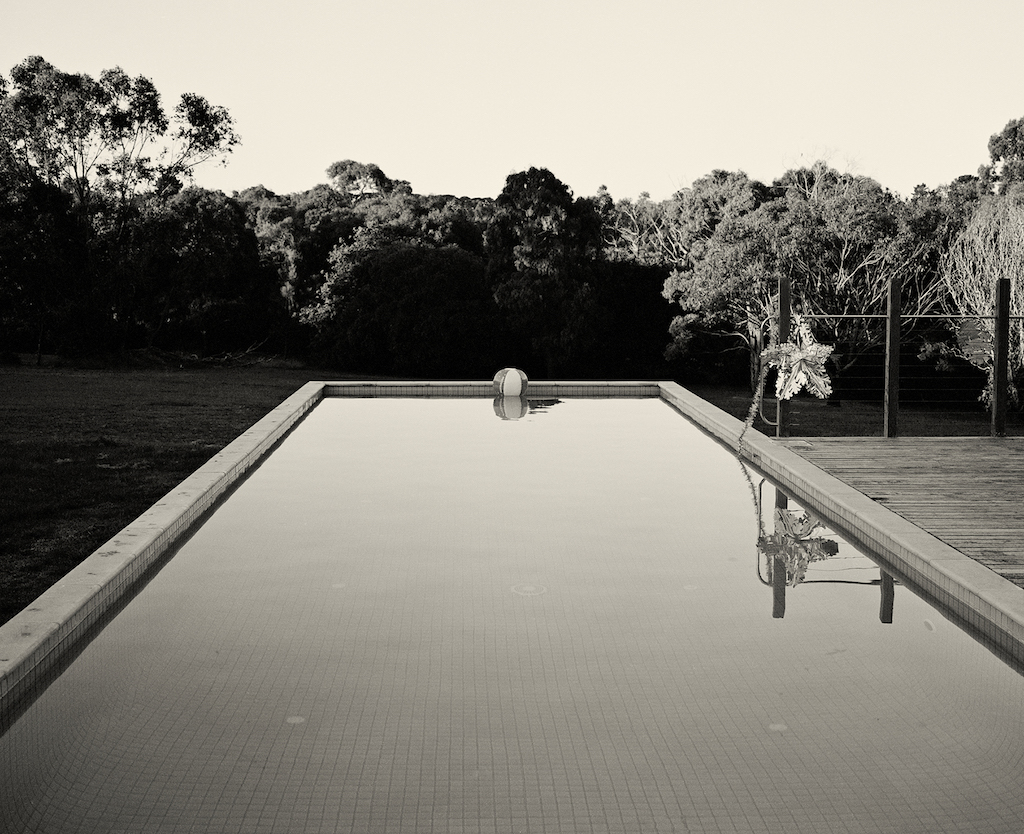 Bush Christmas, Victoria, 2011-2016. © Jane Brown, Courtesy of the artist and STILLS Gallery, Sydney.
Exhibitions From 8/3/2017 to 8/4/2017 Closed
Stills Gallery 36 Gosbell Street, Paddington NSW 2021 Sydney
Press release
- Stills is delighted to present Jane Brown's series Sporting Country, following its 2016 debut in the prestigious Basil Sellers Art Prize, which commissions contemporary Australian artists to contribute to 'the critical reflection on all forms of sport and sporting culture in Australia'
Sporting Country comprises a suite of photographs of places related to
sport
in rural Australia. Brown's small and thoughtful black and white portraits of sporting clubs, stadiums, swimming pools and monuments contrast with the colour, energy and fervour of Australian sporting life.
Central to the series is the notion of 'faded glory,' which evokes both nostalgia for a bygone era and the ongoing and passionate support of local sporting activities. The meticulously tended bowling greens and football ovals pictured in these photographs testify to the determination of small town communities to maintain humble but much-loved sporting facilities in the face of a shift in support from local clubs to national and international teams.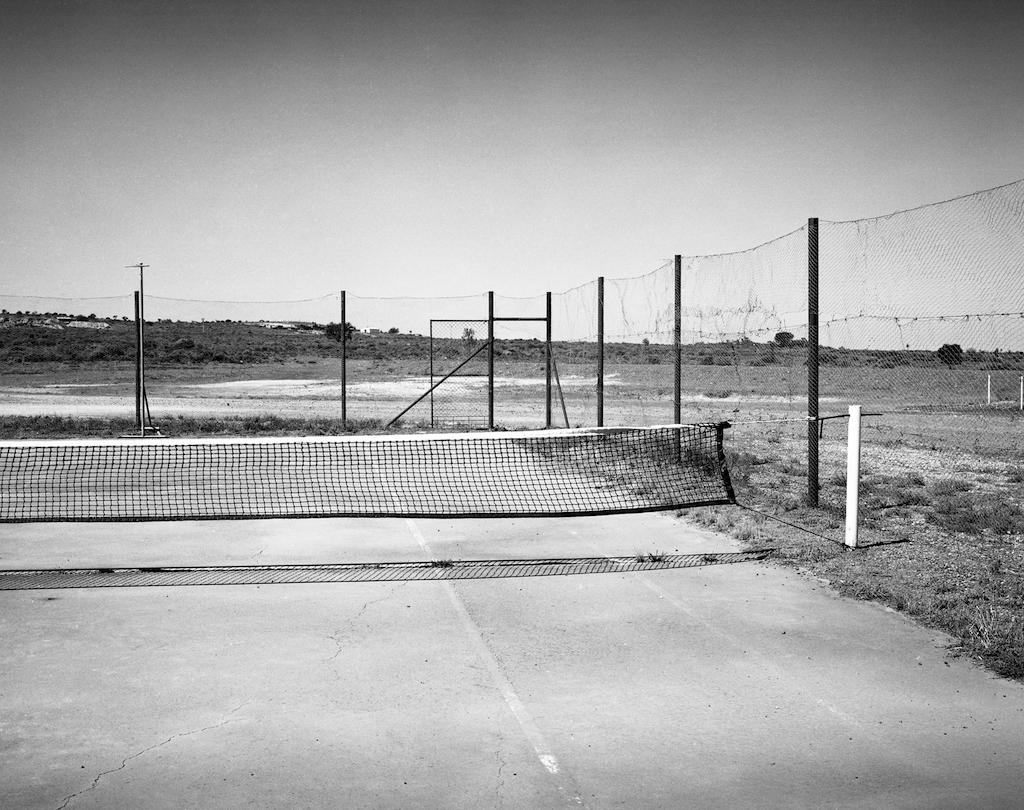 Outback tennis court White Cliffs, New South Wales, 2014-2016. © Jane Brown, Courtesy of the artist and STILLS Gallery, Sydney.
Photographed with film and hand-printed by the artist, these carefully constructed images speak of forgotten 'legends' and declining regional populations. There is a beauty and melancholy in this stasis that reflects Brown's long held interest in the temporal. With great attention to detail and an anthropological eye, Brown captures the layers of history and the complexities of culture within the spaces she depicts.
This is Jane Brown's second solo exhibition at Stills Gallery. Her previous solo exhibition at Stills, Black Ships, was also shown at the Centre for Contemporary Photography, Victoria 2016. Curated exhibitions also include The Sievers Project, Centre for Contemporary Photography, (2014); Melbourne Now, National Gallery of Victoria (2013); CCP Declares: On the Nature of Things, Centre for Contemporary Photography, (2012); and Australian Gothic, Edmund Pearce, Victoria (2012). In 2016, Brown was a Finalist in the Basil Sellers Art Prize. Previously she has been a Finalist in the Josephine Ulrick and Win Schubert Photography Award (2015) and the William and Winifred Bowness Prize (2012; 2013). In 2013 Jane Brown was recognized with the ARTAND Australia/Credit Suisse Contemporary Art Award. Commissions include the Sievers Project, (2014) and Toyota Altona, (2015) – a photographic series that documented the car plant before its imminent closure.
Brown has been featured in numerous publications including Art Collector Magazine, Art and Australia, The Australian and The Age newspapers. Her work is held in the collections of the National Gallery of Victoria, Melbourne; Art Gallery of New South Wales, Sydney; Ian Potter Museum of Art, the University of Melbourne; and Horsham Regional Art Gallery, Victoria.
Article coments
React to this article
Related Articles
Tags : sporting, gallery, victoria, contemporary, australian, stills, photography, australia, series, melbourne, centre, national, sydney, artist, include, finalist, sievers, project, support, exhibition, photographs,