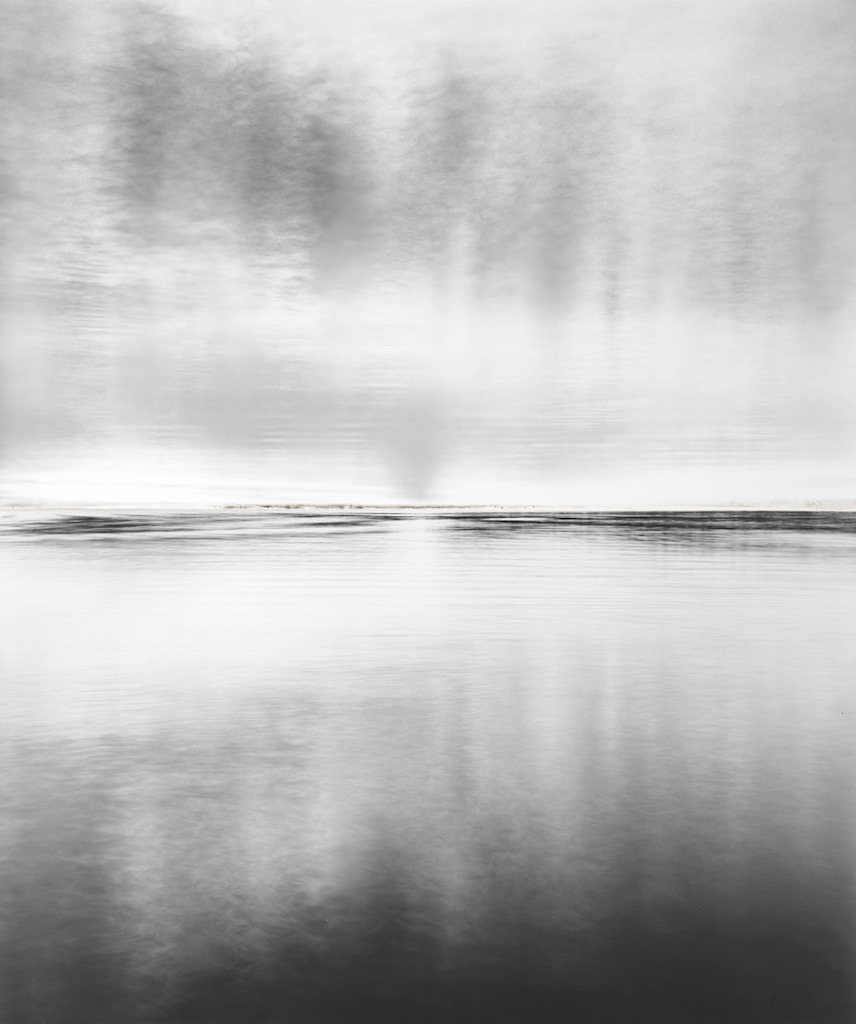 © Caleb Charland - The Surface of Hopkins Pond Inverted to Print the Sky - Mariaville, Maine - Courtesy of The Artist and Gallery Kayafas
Exhibitions From 14/04/2017 to 20/5/2017 Closed
Gallery Kayafas 450 Harrison Avenue, 37 02118 Boston, MA
Press release :
Caleb Charland's new exhibit, Under the Arc of the Sky, combines science, photography, art, and a sophisticated curiosity creating images which are both magical and surreal - illusions that make us question what we are seeing. Visually striking, the resulting pieces reveal the artist's exploration of light, motion, movement, gravity, the push and pull of Earth's forces that are experienced every day.
Charland's pieces are made with and without a camera. They are gelatin silver photographs made in the darkroom or cyanotype prints made in the light. Photograms, long exposures, paper negatives, glow in the dark powder are some of the techniques used, each demonstrating Charland's inexhaustible sense of wonder and childlike exuberance for discovery. Using a lit candle as a pendulum (oscillating 1 meter every 1 second) it swings back and forth, dropping wax onto seven sheets of photo paper becoming a continuous photogram. Lying in the grass with his camera on his chest, lens open to the sky for more than two hours, Charland captures the movement of the earth making the stars appear to move.

© Caleb Charland - Camera Placed on My Chest While Laying on the Ground at Night for More than Two Hours - Courtesy of The Artist and Gallery Kayafas

Charland's creative scientific curiosity in Under the Arc of the Sky visually explores how the world works. "For me, wonder is a state of mind somewhere between knowledge and uncertainty. It is the basis of my practice and results in images that are simultaneously familiar yet strange. Each piece begins as a question of visual possibilities and develops in tandem with the natural laws of the world. Serendipitously, this process often yields unexpected results measurable only through photographic processes. The human presence and artifacts of the process provide a clue to the creation of the photograph while adding to the mysterious nature of the image. My hope is that this work affirms that even within the well tested laws of science there are, and must always be, pathways to reinterpretation and discovery." CC
Charland earned a BFA in photography with departmental honors from the Massachusetts College of Art and Design in 2004, an MFA from the School of the Art Institute of Chicago as a Trustees Fellow in 2010. He was awarded a Pollock-Krasner Foundation grant in 2016. His work has been exhibited nationally and internationally and is in the collections of the Philadelphia Museum of Art, The Progressive Collection, and the Smithsonian American Art Museum.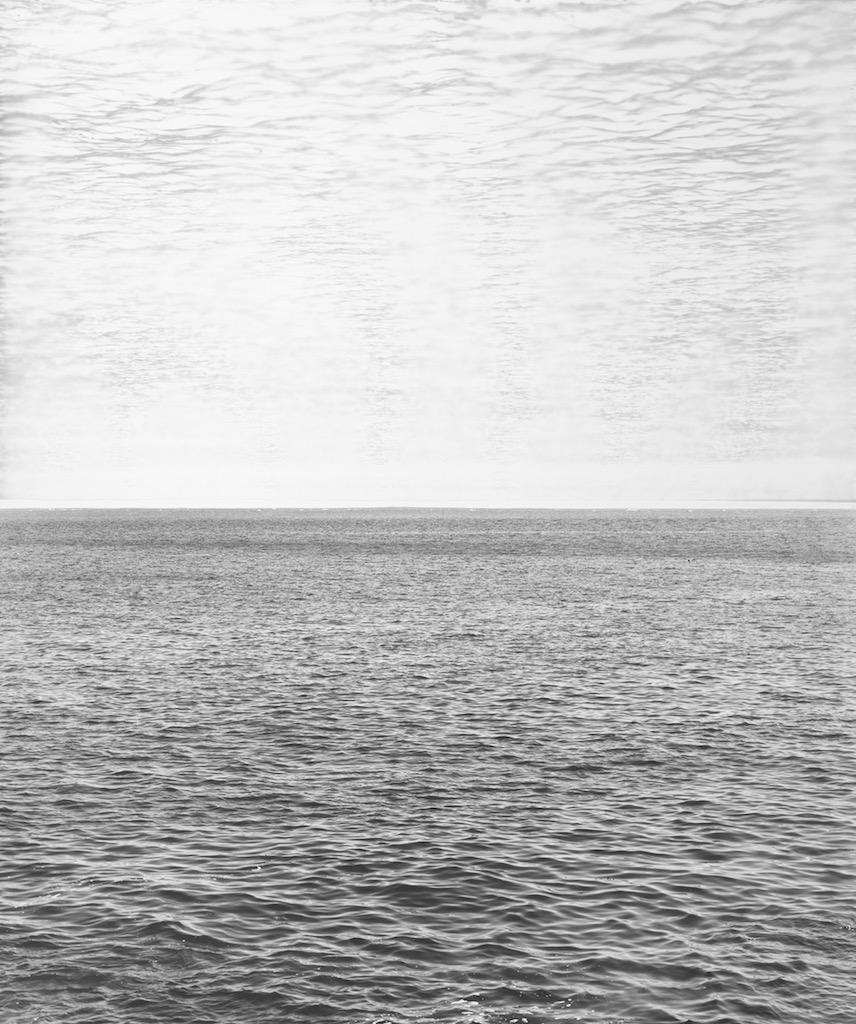 © Caleb Charland - The Surface of the Atlantic Ocean Inverted to Print the Sky - Acadia National Park - Courtesy of The Artist and Gallery Kayafas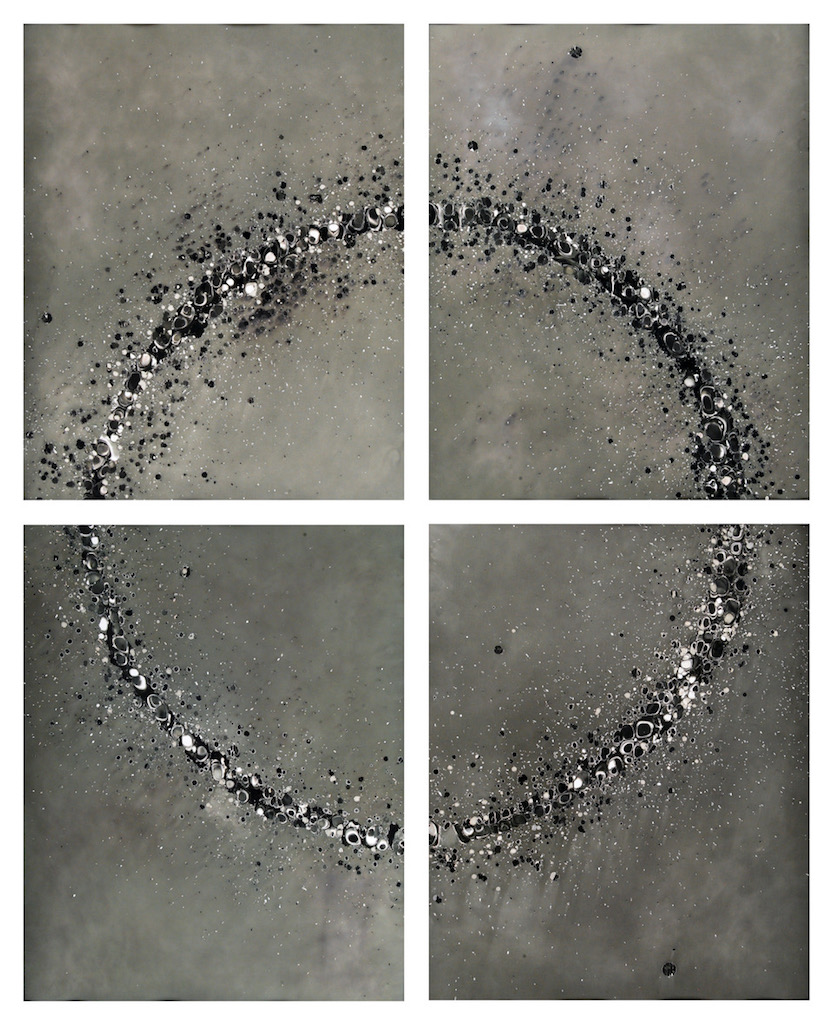 © Caleb Charland - Circle with Candle and Wax - 2013 - Courtesy of The Artist and Gallery Kayafas


Article coments
React to this article
Related Articles
Tags : charland, artist, courtesy, gallery, kayafas, camera, science, process, photography, discovery, candle, wonder, results, movement, images,