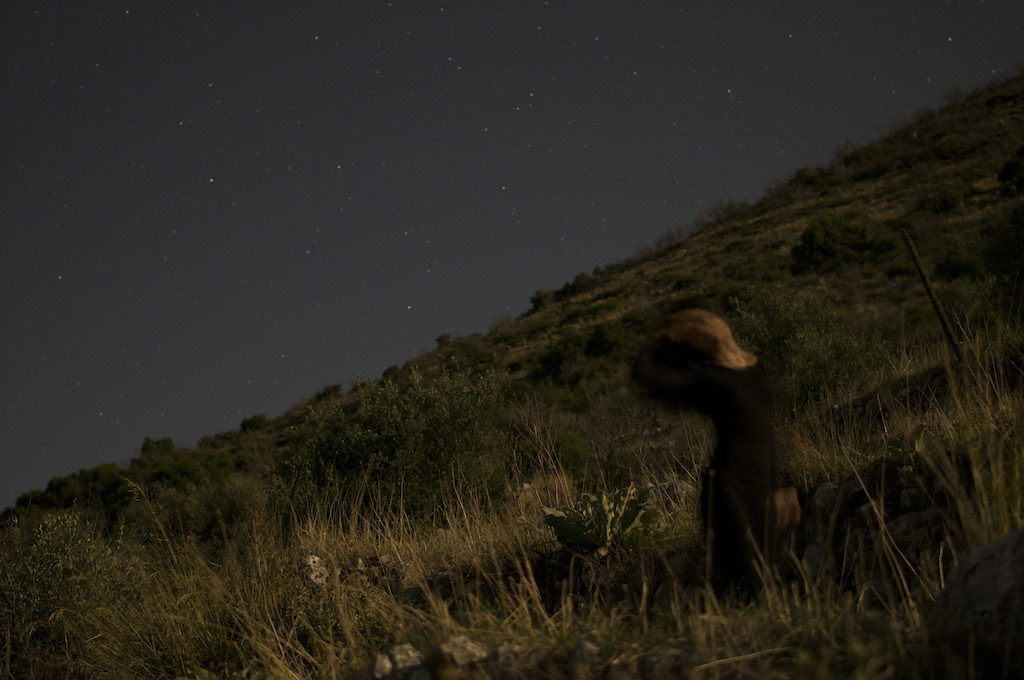 © Shane Bunnag - Mountain sage and drying grass
Press release :
When viewed with sensitivity & an open heart in the presence of nature, the potency of the photographic series 'Dryopes' grows all-absorbing. The work of Shane Bunnag, photographer & independent filmmaker, reveals a soul ever in touch with the elemental spirits of place. In this instance they are the nature entities of the Mani, the fabled peninsular of Greece which had been his childhood home.
Shane captures the soul of each site through long exposure shots of his model dancing in worship of the local gods. The resulting images are hallucinatory, like the sacred mushroom visions celebrated in religious rites of ancient Greece. Half-asleep, unsure if this is day or night, we see a maiden in long black robe, a shape-shifting dancing shadow with blurred outlines, an intangible dark faerie. In another image she is naked & seductive; here she is turning into a long-necked Francis Bacon fiend.
Shane Bunnag: "The title, Dryopes, alludes to metamorphosis, the animism of antiquity while referencing a local settlement close to where most of these images were captured. Apart from one composite image, the photographs occurred in camera with no adjustments after the moment; these final Dryopes explore transformative states occurring at dusk and under the light of a few full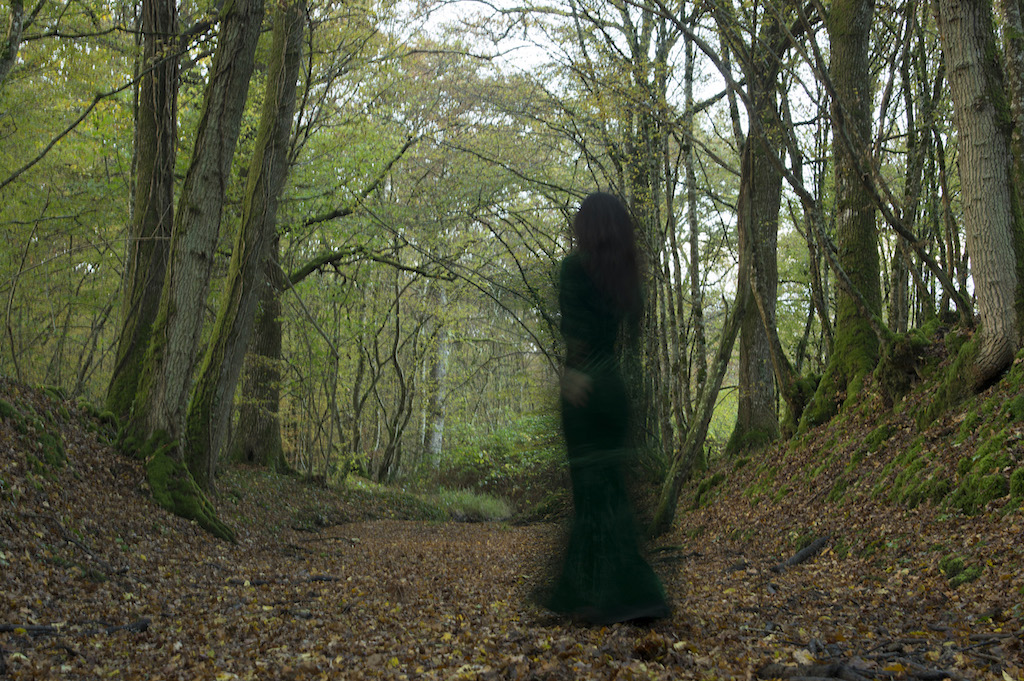 © Shane Bunnag - Searching for the lost path

"This project evolved out of time spent in a mountain village in Greece, a long-lost childhood home, in early 2016. What began as an experiment became a compulsion to capture the kinetic energy of the dancer's motion as she traced out a kind of text upon the ancient landscape, revealing the patterns of life, lost epiphanies and discarded selves that we encounter in familiar places."
New Visions curator Manit Sriwanichpoom: "With these trippy images of a wood nymph dancing among stars & in bright moonlight, Shane inspires us to take pleasure in a spiritual landscape rather than merely the surface beauty of nature—an essential beauty far beyond the banal clichés of the postcard landscape."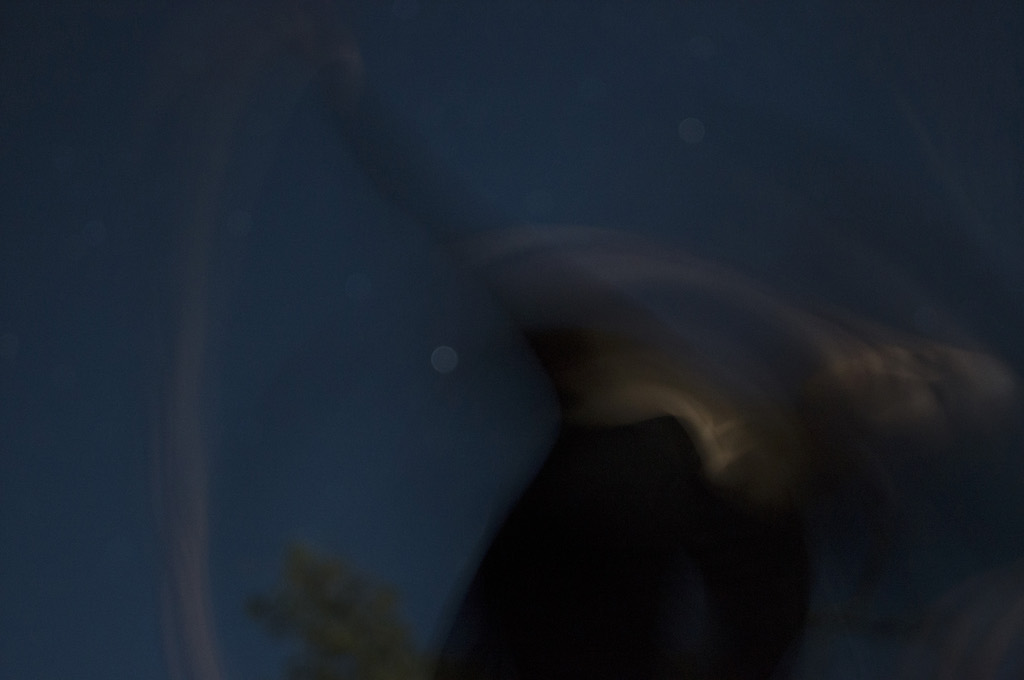 © Shane Bunnag - Never sinking, never setting


Article coments
React to this article
Related Articles
Tags : bunnag, dryopes, dancing, images, landscape, greece, nature, childhood, ancient, visions, beauty, project, searching, postcard, evolved, beyond,