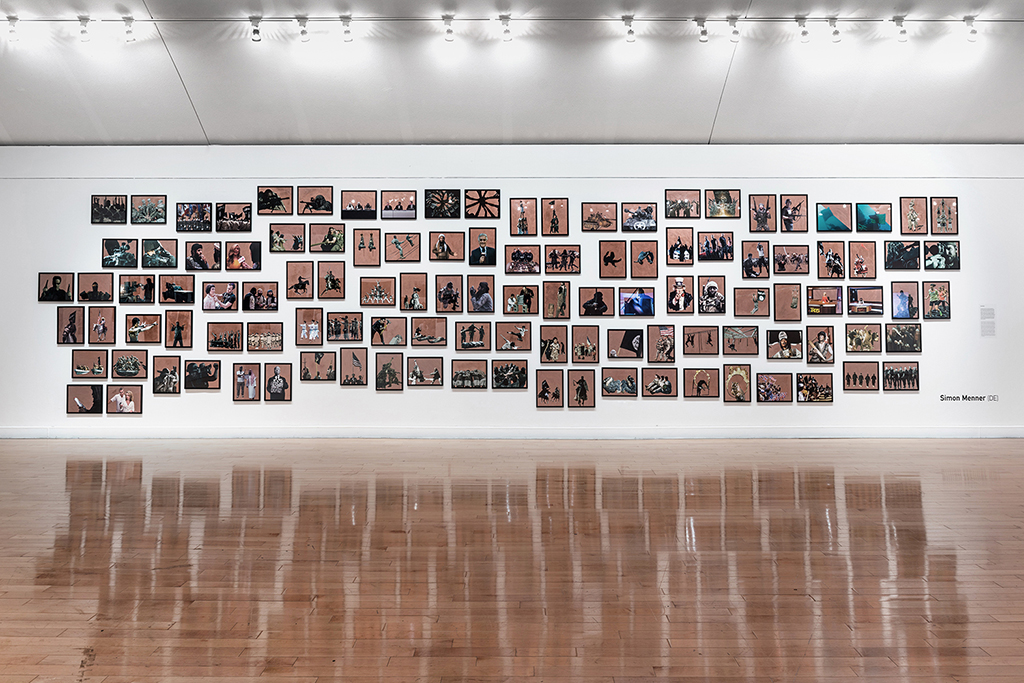 View of the exhibition
Press Release -
Athens Photo Festival 2017 will be on view until 30 July, at the Benaki Museum (Pireos St. Annexe). Under the title "Still Searching", the Festival celebrates its 30 years anniversary in 2017, and continues its tradition of exploring the social impact of the ever-changing visual culture.
The main exhibitions reflects the diversity of contemporary photography, featuring recent works by 85 established and emerging artists from 30 countries, 12 multimedia projects and a wide selection of photobooks.
The festival is comprised of a series of socially and politically minded projects, divided into thematic sections, striving to create a dialogue between different thematic ideas, woven into one whole.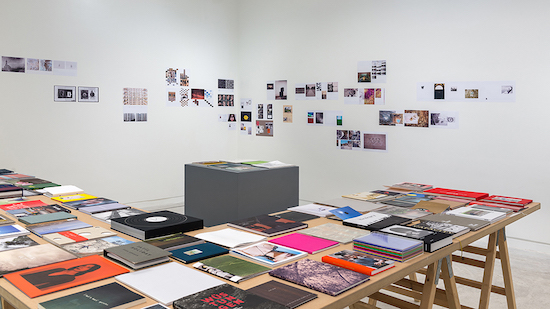 View of the exhibition
85 ARTISTS FROM 30 COUNTRIES
Looking for the Clouds
Julie Anand & Damon Sauer (US), David Birkin (US/UK), James Bridle (UK), Sean Thomas Foulkes (US), Anna Jermolaewa (RU/AT), Stelios Kallinikou (CY), Carine & Elisabeth Krecké (LU), Shahar Marcus (IL), Daniel Mayrit (ES), Swen Renault (FR), Panos Tsagaris (GR), Apostolos Zerdevas (GR)
Still Here, Still Now
Yannis Karpouzis (GR), Stephania Orfanidou (GR), Janis Rafa (GR), Antonis Theodoridis (GR), Panos Tsagaris (GR), Nick Waplington (UK)
Echoes of the Past
Arunà Canevascini (FR), Jorge Fuembuena Loscertales (ES), Poline Harbali (FR), Armenoui Kasparian-Saraidari (GR), Florian Luthi (CH), Hye-Ryoung Min (KR) Sarah Pabst (DE), Kosmas Pavlidis (GR), Kunihiko Sato (JP)
Old Revolutions
Filippo Bardazzi & Laura Chiaroni / SooS Chronicles (IT), Jan Banning (DK), Didier Bizet (FR), Susana Cabañero (ES), Sonja Hamad (DE), Borko Vukosav (HR)
Role Play
Janis Rafa (GR), Olivier van Breugel & Simone Mudde (NL), Camille Lévêque (FR), Ina Lounguine (UA/FR), Simon Menner (DE), Mattia Micheli (IT), Hiroshi Okamoto (JP), Alnis Stakle (LV), Luisa Whitton(UK)
Precarious Nature
Frank Day (US), Roei Greenberg (IL), Pharoah Marsan (FR), George Samiotis (GR), Jeremy Underwood (US), Johan Wilner & Peo Olsson (SE), Kechun Zhang (CN)
Towards the Other
Emmanuelle Andrianjafy (MG), Karolin Klüppel (DE), Nicola Lo Calzo (IT), Karsten Kronas (DE), Vittorio Mortarotti & Anush Hamzehian (IT), Myriam Meloni (FR/IT), Gloria Oyarzabal (ES), Elliott Verdier (FR), Christian Vium (DK), Yana Wernicke & Jonas Feige (DE)
Fluid Body
Murray Ballard (UK), Bubi Canal (ES/US), Francesca Catastini (IT), Hertta Kiiski (FI), Karina-Sirkku Kurz (FI/DE), Lilly Lulay (DE), Mafalda Rakos (AT), Ulrike Schmitz (DE), Ksenia Yurkova (RU)
Young Greek Photographers 2017
Georgia Bantiou, Elena Aya Bundurakis, Francesca Giaitzoglou-Watkinson, Christina Kougioumtsidou, George Kourtidis, Panos Mazarakis, Iliana Meintani, Kyriakos Michailidis, Stefania Orfanidou, Anna Pantelia, Konstantina Peppa, Elizabeth Rovit, Paul Shiakallis, Dimitris Sidirokastritis, Konstantinos Tountas
Article coments
React to this article
Related Articles
Tags : festival, thematic, george, tsagaris, francesca, countries, projects, artists, orfanidou, marsan, greenberg, pharoah, towards, emmanuelle, kechun, underwood, jeremy,