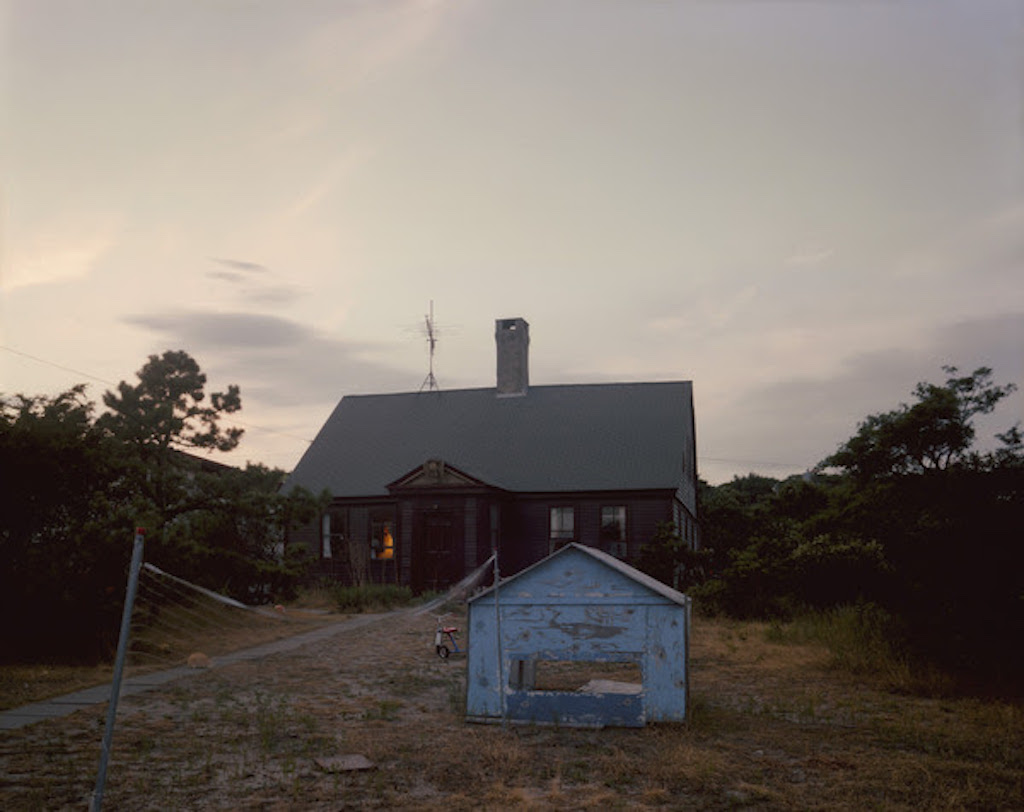 ©Joel Meyerowitz, courtesy Howard Greenberg Gallery
Exhibitions From 07/09/2017 to 21/10/2017
Howard Greenberg Gallery 41 East 57th Street Suite 1406 New York New York
Press release
NEW YORK – An exhibition of photographs by Joel Meyerowitz from the 1970s and '80s will be on view at Howard Greenberg Gallery from September 7 – October 21, 2017. Joel Meyerowitz: Between the Dog and the Wolf presents images made in those slightly mysterious moments around dusk. Much of the work is on public view for the first time. A new book, Joel Meyerowitz: Where I Find Myself: A Lifetime Retrospective, will be published in January 2018 by Laurence King.
The exhibition title Between the Dog and the Wolf is a translation of a common French expression "Entre chien et loup," which describes oncoming twilight. As Meyerowitz notes, "It seemed to me that the French liken the twilight to the notion of the tame and the savage, the known and the unknown, where that special moment of the fading of the light offers us an entrance into the place where our senses might fail us slightly, making us vulnerable to the vagaries of our imagination."
Most of the photographs in the exhibition are from a time when Meyerowitz was spending summers on Cape Cod and had just begun working with an 8x10 view camera. "My whole way of seeing was both challenged and refreshed. I found that time became a greater element in my work. The view camera demands longer exposures, and I began looking into the oncoming twilight and seeing things that the small cameras either couldn't handle or didn't present in significant enough quality," Meyerowitz explains. "What seems of more value to me now, 30 years later, is how that devotion to the questions back then taught me to see in a new and simpler way."
Photographs from the time of Meyerowitz's iconic series Cape Light, widely recognized for his use of color and appreciation of light, are included in the exhibition. A young woman is perched on a wall that overlooks the Cape Cod Bay in a 1984 print, with the last of the daylight fading into a pink haze. A 1977 view of a dark house with one lit window has a sandy front yard with a sagging badminton net, an abandoned tricycle, and a blue doghouse with peeling paint. In a nearly abstract image from 1984, the viewer can barely see lights from a house on the beach as night falls. Other locations show a view of a serene sky with St. Louis' Gateway Arch from 1977 and a palm tree in fading blue light in Florida from 1979.
As Meyerowitz notes, "I am grateful that my experience has allowed me to work both as a street photographer and as a view-camera photographer, and that I'm comfortable with both vocabularies. I speak two languages, classical and jazz. Street photography is jazz. The view camera, being so much slower, is more classical, more meditative, it has a different way of showing its content. You can be a jazz musician and play classically, and you can be a classical musician and love the immediacy and improvisation of jazz."
Article coments
React to this article
Related Articles
Tags : meyerowitz, camera, exhibition, classical, twilight, fading, photographs, street, french, oncoming, seeing, photographer,